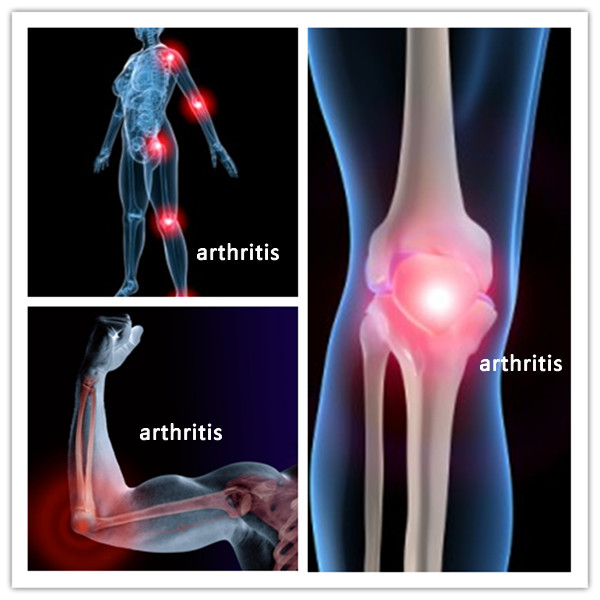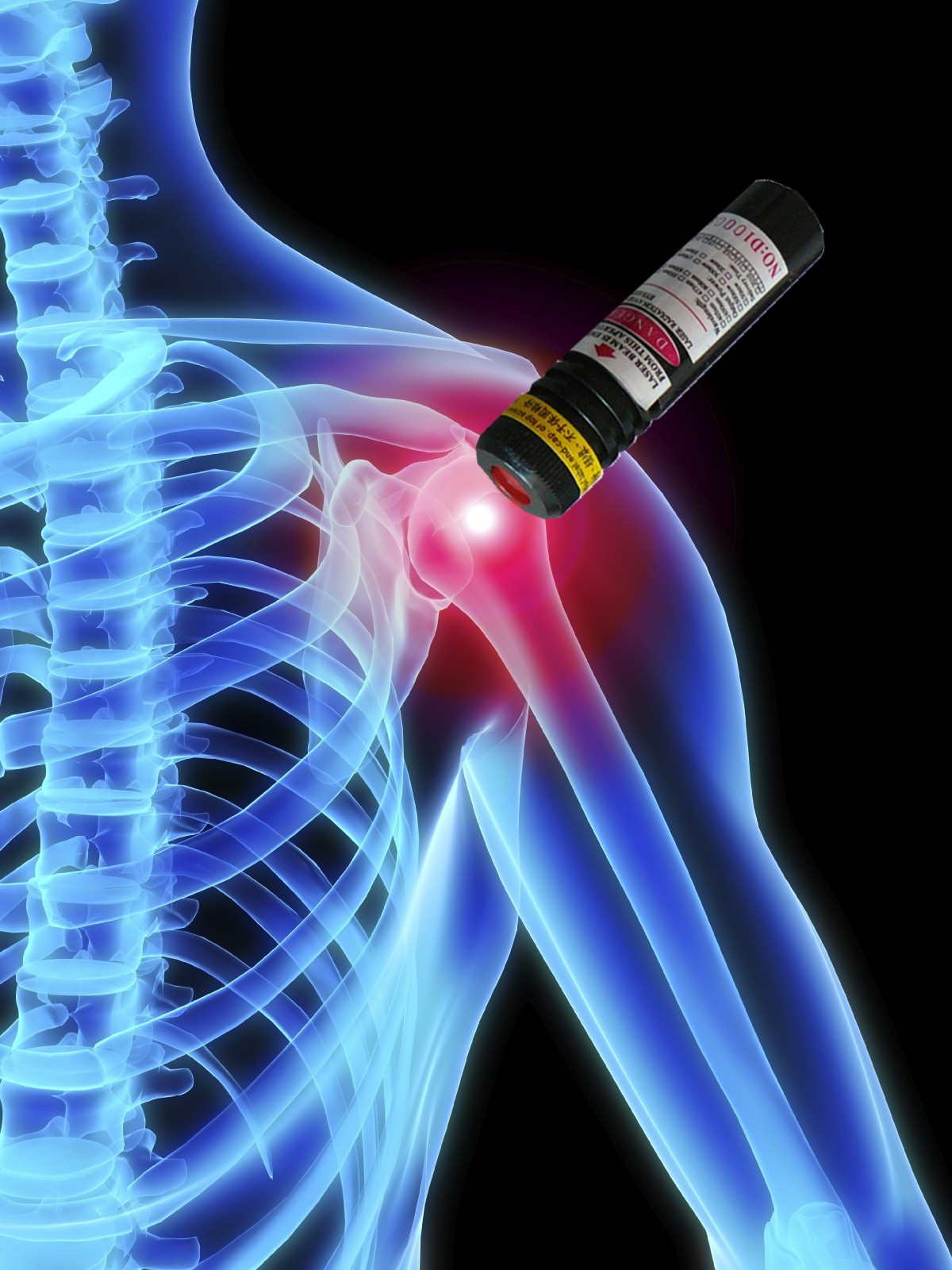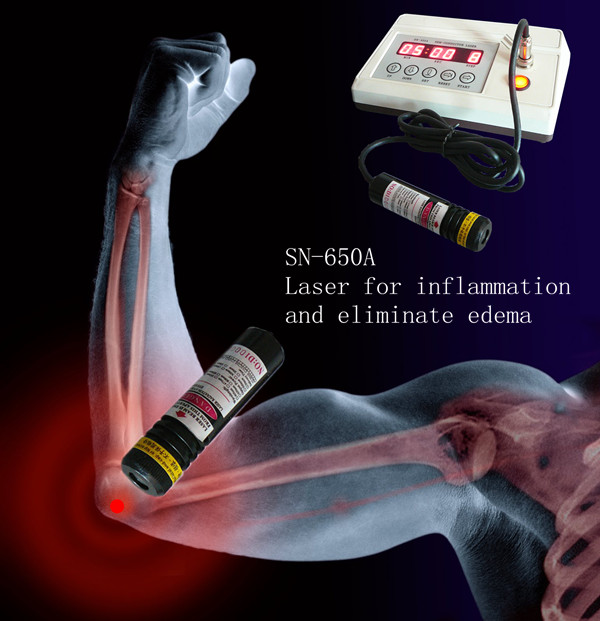 Specification
Wavelength

650nm

Operation Current

120mA

Output power

40mW

Pulse frequency

1.14-145.92Hz

Time Setting

0-99min

Supply voltage

100-240VAC

Weight

Net Weight

600g

Weight

1800g

Size

Machine size

190×134×62mm

Probe size

37×140mm

Package size

300×210×180mm
Principle
we can control the pain relief through endorphin or serotonin release simply by changing the pulse frequency of laser
Application
Low level laser therapy causes certain photochemical reactions to occur to help control pain, reduce inflammation, and accelerate healing of damaged tissue, low level laser therapy treats a variety of conditions including : Arthritis, tendon and ligament inflammation, nerve root irritation, shoulder and back pain, repetitive strain injuries, plantar fasciitis, burns, wounds, variety of skin conditions.
Operation
1. Insert the power plug in the socket of 100-240V.
2. Insert laser plug in the socket of output aperture.
3. Turn on the key to right ,the screen show : 05:00-8. It means 5min and pulse the third level (146Hz).
4. Time setting.
First press the button , then press the DOWN and the UP button in Order , Press again set at last ,when all the light shining . you can press the start, the laser begin to work.
When the laser is ending , their will ring bell remind. Press again the start .
5. Reset : when using it , if you need to stop working , you can press reset button , after the sound is end, the timer return to its primeval state . when the screen shows the letter E , it means the machine has trouble.
Attention
1. If you dont follow the right step to use, it will produce radiation .
2. Instruction for eyes protection
---- Do not stare at the laser beam. Do not direct the beam towards a person's eyes.
----The operator has to wear laser spectacle by working
----after the laser aim at treat position , then turn on the laser , in order not to hurt the eyes.
----If you need to irradiate round the eyes, you have to make the patients eyes closed , and block something before the eyes.
----While using the laser , please take and put carefully can not hurt it . so that the laser head in case too high temperature.
3. If the machine is broken down , please get in touch with our company.